---
The Homer Fund is a 501(c)(3) nonprofit charity that provides financial assistance to qualifying Home Depot associates in need through two types of grants: Direct Grants and Matching Grants.

WATCH THE VIDEO ABOVE TO LEARN MORE ABOUT THE GRANT PROGRAMS.
Direct Grant
The Direct Grant is The Homer Fund's principal grant. The Direct Grant focuses primarily on unforeseen catastrophic events (for example, death, natural disaster, fire, illness, injury) that have led to an associate's inability to pay basic living expenses (such as past due rent/mortgage, past due basic utilities, security deposit for new housing, food, clothing, and funeral expenses in the case of a qualifying death). The Direct Grant can award up to $10,000 (amount is based on the qualifying situation and the documented financial need). More information about the Direct Grant can be found on the Direct Grant FAQ's page.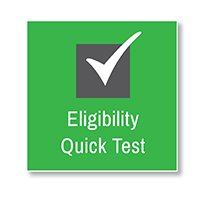 Matching Grant
The Matching Grant is The Homer Fund's secondary grant. The Matching Grant may be used to cover expenses not covered by a Direct Grant (for example, car loans, medical expenses, etc), but may also be used to pay the remaining balance of a qualifying expense after funding from a Direct Grant has been exhausted. When associates "pass the hat" to collect money to help another associate in need, the Fund may match their collection $2 for every $1 collected up to the amount needed. The maximum grant amount for a Matching Grant is $5,000 (amount is based on the amount collected and the documented financial need). For more about Matching Grants visit Matching Grant FAQ's.

Eligibility Quick Test
Take the Eligibility Quick Test to determine which grant may be appropriate for your situation. If after taking the quiz, you have questions, call The Homer Fund at The Homer Fund at (770) 384-2611.
CLICK THE ELIGIBILITY QUICK TEST BUTTON TO DETERMINE YOUR ELIGIBILITY
---